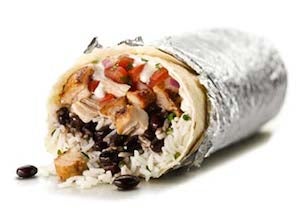 Ahem. (tap tap tap)
Okay - thanks for showing up. Before we get started, here's the annual disclaimer:
These are my opinions. I, like you, have them. I am not an authority on this subject unless you think I am. If you already think I am, my words might carry some weight. If you don't, or you arrived here randomly, you may be quite objective, or you may disagree with me most vehemently. Tomato. It's just a blog.
To that point: I've been hearing "legit" music writers gripe about how bloggers are bringing down their art form. I feel for them, but it's like this: If you're going to write a comprehensive review of a musical work, you should have an actual comprehension of music. I see writers trying to sound intelligent by attempting comparisons that make absolutely no sense, and using terminology that they are obviously unfamiliar with. Writers, this undermines any sense of authority you were hoping to create. It's why I generally refrain from writing about sports and civic policy. Just a heads up.
I am passionate about music, and I respond to music that sounds passionate; it's got to move me. I think that's the point. That excludes a lot of the mainstream crap from the modern radio airwaves. If thats what you enjoy, you may not recognize much here.... but you will probably like something listed here much more than the crap on said airwaves.
I am not a total curmudgeon. I think people are still writing great songs. But far too often, they are not capturing moments on recordings that emphasize the greatness of what they wrote. To me, a great album is one that has great songs that have been performed well, captured well, and rendered faithfully.
Since this past summer, I have had three of my young students ask me if I have heard the "AWESOME" music on the 'Guardians Of The Galaxy' soundtrack. Man, that record is blowing young minds. It's fresh; it's engaging; it's like nothing these kids have EVER HEARD BEFORE!!
And of course, the release dates for the songs on that soundtrack range from 1968 to 1979.
There's something to this. Devaluing music has created a race to the bottom. So many acts are just rehashing the lowest common denominator, and are enjoying the attention much more than the pursuit of art.
It has never been more important to support greatness when you hear it. I mean *directly*. Don't think that using a streaming service means you're supporting artists. I mean *financially*. Taylor Swift was the only artist to go platinum in 2014 — figure out what that means for artists at the low-selling end of the spectrum, and spend your money accordingly!
To listen to a release, click on the picture, and it'll take you to iTunes. There, you can spend the same amount of money you would on a burrito, and make the world a better place for everyone.
Who knew this was coming? After his eight year absence, I opened my inbox one day to read that Rice has returned to us. As it happens, it is with an album so simmering, so patient, so dynamic, and so gorgeous, that there is no chance commercial radio will come anywhere near it. Thank God.
Regardless of genre, style, and production, there is the "goose bump" factor in great music that comes from one element alone: performance. Many great albums stay with us throughout the years for no reason other than the memory of that "goose bump moment" in one of the songs. It's one of the reasons to stay alive; to experience that reaction to a piece of musical art. "Great" albums are marked when they contain one of these rare and gripping moments. "Extraordinary" records have two or three.
This album holds eight songs, and each of them will do it to you at least once.
These are not tight, poppy folk numbers… these are the orchestrated movements of a symphony. You may think you've listened long enough to a particular track to have an idea of that song's direction; to know its identity, but before long, you will realize you've been mistaken. There is only one song here under five minutes long. Half the album features songs over six minutes long. The longest selection is just over nine and a half minutes long. It's an album of focused exploration, and it is powerful.
Every single song leaves me breathless. Producer/legend Rick Rubin has created musical cinema, and while each number is a piece unto itself, the album's true power lies in its scope; if you have an hour to yourself and a pair of good headphones, it's a wonderfully fulfilling way to spend time. Listen to it on a long drive… but not a short one, as this is that record that compels you to stay in the car until it's over — to make people late for appointments or workdays.
For all I can do to gush about the majesty of the arrangements and production, I should mention (for the sake of the young people who won
'
t remember him) that Rice is one of the most powerful songwriters currently existing as a human. These songs will transport you to exactly where he wants. He's deft - in four lines, he can paint a scene for you with more immediacy and detail than others could express in entire songs. He knows when to sing the same line again, but when to inflect it just enough to change its meaning. His love becomes yours, and then when he sings of loss, you plummet with him.
Be careful: this doesn't lose its power with repeat listening; it gets stronger. I'm usually fond of picking a song or two for casual listeners to check out to get an idea of a record before they dive in. I can't do that with this album; I literally made myself anxious trying to decide on a song to mention. That's because there is no place for "casual" listeners here. Just trust. This is gorgeously upsetting and gorgeously uplifting in equal measure. Experience it as a whole.
This record is undeniable — it's on everyone's year-end lists, and with good reason. This is some of the most exciting guitar rock in years. This is a guitar-driven record; there is guitar EVERYWHERE... yet you might not realize it, because said guitars are processed to hell and back with space-age-awesome-sauce. They're weird... and super cool.
You'd think the popular noisy-guitar bands would already have made something this cool, but no one has, because for all the bravado that so many noisy-guitar bands muster, almost none of them are funky. Nothing is more compelling than a noisy sound that is also a funky sound. There, hipster bands; I just explained why the non-NPR-listening general public hates your music. Fix it. Start by listening to this record on repeat.
On first listen, I wrote down the following: "if Lori Anderson could sing and was produced by early Prince". I'd like to think that if Annie Clark read that, she'd be pleased, but to clarify: she doesn't *sound* like Anderson. Clark is a tremendous singer with a remarkable voice. It bears a passing resemblance to young Sinead O'Connor, but is suddenly capable of flexing into a
myriad
of weird characters. Some songs showcase a nasty snarl; some an angelic purity; she is icy and detached at some points; aching and emotive at others.
Lyrically, she inhabits her own space. This is a viscerally intelligent (and weird) artist whose Twitter feed is as interesting as her music ("All I want for Christmas is transcranial direct current stimulation", reads a recent post). She has achieved a high degree of mass white-American appeal despite offering a song whose entire chorus involves chanting the phrase "Pray to Allah". Another song title is the name of the co-founder of the Black Panthers. Another song focuses on someone Clark keeps comparing to a bad dog. The opening song is about getting naked in the desert and being chased by a snake. Another mentions masturbating in the same breath as taking out the garbage. And interspersed throughout the record are also candid confessions of heartache. This, from the same brain that is also responsible for the aforementioned guitar space-age-awesome-sauce. Did I mention that weird Annie Clark IS St Vincent?
That's not to say that her studio band isn't ridiculous, because it is. Bobby Sparks on the Moog synthesizer is worth his weight in the platinum this album should earn. Between his lines and Clark's occasional playing with an octave-effect, I don't feel slighted at all by the album's lack of a dedicated "bass player". It's got ass to spare.
The record also benefits enormously from two different drummers. McKenzie Smith makes a badass showing on uptempo twisto tracks like "Bring Me Your Loves" and the frenetic and relentless "Birth In Reverse", while the funkier songs feature Homer Steinweiss, drummer for Sharon Jones and the Dap Kings. His grooves on "Rattlesnake" and "Digital Witness" will make you freak out in a fit of uncontrollable head-bobbing if you're sensitive to such things. It's a study in how important using a live drummer is even when making music that relies on heavy processing. Despite the other elements drenched in production, the snares snap and pop, the kick drums are as cavernous as the hi-hats are crispy, and they propel every song to greatness. If you haven't already checked this record out, do so... and embrace the weird.
3. Prince - Art Official Age
Prince is back as if he never left ...the eighties. I've been a fan ever since I heard "Delirious" in second grade. Can you relate? If your idea of Prince's glory days are the albums that span "Controversy" ('81) to "Lovesexy" ('87), then you owe it to yourself to spend some time with "Art Official Age". After two decades of hit-and-miss releases, I'll say this is the strongest record he's made since the infamous, nameless love-symbol album of '92.
Give the Purple One a ton of credit. We hear legend after legend showing their age with decreased vocal prowess and drastic changes in timbre, but Prince still sounds like he did when he was twenty. He's still got every high note he ever wailed, he's not afraid to prove it, and he doesn't need auto-tune. That said, there's no shortage of computerized vocal processing here. This *is* a Prince record, after all.
Bassists, listen up. Prince has always been one of the nastiest bass players to walk with a pimp-limp, but I haven't heard him light it up like this since the Black Album. There are no guitar solos anywhere on this collection, leaving a lot of room for him to stretch out on bass. No need to nerd out on the details; just suffice to say, it's funky.
Everything old is new again: much of popular music is currently using the production elements that Prince exploited in the eighties. Androgynous falsetto singing, the radical vocal pitch-shifting to create "characters", massive stacks of dissonant backing vocals, "video-game"-sounding synthesizers, and unabashed use of the electric guitar as a dagger instead of a cannon**…. It all makes now an ideal time for the master of this style to release new songs that elicit his classic moments. Each song on this album has aspects that hark back to the best periods in his epic career, yet that also show him in a contemporary light. In short, he has created a record that appeals to a new generation… as well as the 'New Power Generation', who are now in their forties, and who miss his old music like crazy.
I don't mean to give the impression that these songs are rehashes; I mean Prince is moving forward while reminding us of his history. I mean that while "Breakdown" sounds like he created it recently, it could have been written during the "Purple Rain" sessions; it also tips its hat to the arrangement style of songs on "1999". "Breakfast Can Wait" could have been a part of "Sign 'O The Times" at it's sexiest… but it's definitely modern. "The Gold Standard" sounds like "Erotic City", "Housequake", and "Kiss" had a three-way lovechild — that is very much a contemporary sounding song (and more than a little risqué, when it gets to the end). I could go on, because you could listen to this collection all day and play "spot the throwback element", but I suggest just taking it in. It's an excellent trip.
**(Yes, George Clinton pioneered all these things with Parliament and Funkadelic, but Prince repackaged them for the eighties and made them his own)
As I publish this, "Black Messiah" has been out for just two weeks. If it maintains the level of excitement and affinity it has developed, it's definitely going to be in the running for "Best of" lists… in 2015. For many albums, I'd be okay with that. I mean, there has to be a cut-off point SOMEWHERE, right? Music needs time to sink in, especially if it's going to be compared to works that've been out for a much longer time.
Not this record. The plan was to release it in '15, but D'Angelo wanted to respond to the Darren Wilson verdict, which will forever define the memory of 2014 for a great many people. So to trivialize his response by waiting a year to acknowledge it…? No. Waiting that long would be injustice, and there's been enough of that. That said, I'm not going to go on about the political ramifications of the record, because it is not just a political record. There's a wide variety of sentiments here, and the different ways those sentiments are expressed are what make D'Angelo a remarkable artist.
First/foremost: Continued here is the rhythmic style that took the world by storm with the release of D'Angelo's last record, "Voodoo". It was bold last time, and still is now, although presented in a new context with new grooves to explore. Not a whole lot of artists were ever able to steal this, so it may sound foreign to the next generation of listeners. What I'm talking about is what happens when the bass lays back so far behind the drummer that it's nearly half a beat behind the rest of the band. This sort of "intentional slop" usually creates a rhythmic train wreck, but the skills of bassist Pino Paladino make it awe-inspiring in D'Angelo's music. When Paladino plays with drummers Ahmir Thompson or James Gadson, the delay between their downbeats has the effect of "widening the target area" for the other players to land on, and instead of ruining the groove, it makes it deeper. For most people, this is a nigh impossible feat.
Years ago, Russell Elevado, the album's engineer and producer, said that the material-in-progress sounded like "Parliament/Funkadelic meets the Beatles meets Prince" (though he was remiss in making no mention of Sly Stone or Marvin Gaye, each of whom are enormous influences). This rings true for about a third the record, notably the tracks "Ain't That Easy", "The Charade", "Till It's Done (Tutu)", and "Prayer". Track #2, "1000 Deaths", is one of those pieces that people like to talk about more than they like to listen to it. It is dense, distorted, poignant performance art, but if you can get through the first three minutes, it coalesces in its final moments into one of the album's most important tracks when taken in context. Other tracks feel more like an extension of the offerings from "Voodoo": "Sugah Daddy", "Really Love", "Back To The Future", and "Betray My Heart". Bluesy track "The Door" is one of the few bits of humor here, and serves to showcase D'Angelo's skills as a guitarist. The album's majestic closer, "Another Life", melds a laid-back funk groove with gospel… and sitar.
I have one criticism. It seems like the vocals were deliberately kept low in the mix on half the record. While that will prompt many to listen repeatedly to figure out the message, many more will just tune out. That's their loss, but he could have thrown us a bone and pushed the vocals up a bit...
…because they're AWESOME. For all his growls, howls, and acrobatics, never does enough time pass without a reminder of what an awesome singer D'Angelo is. He's got incredible charisma, but he's not just getting by on it; he's as badass as ever.
Back in the eighties, I took in all the pop music. Everything from legends like Chaka Khan and Michael Jackson to one-hit wonders like Jane Childs (remember "I Don't Wanna Fall In Love"?) and The System (remember "Don't Disturb This Groove"?). I would marvel at the killer grooves and great hooks, but the rhythm section tracks were all done on drum machines and cheesy bass synths. I always wished someone would perform in same style with live musicians, because it would have sounded SO much better.
Three decades later, Dirty Loops has decided to prove that point. A live drummer and bassist will make any groove hit harder than a sequencer, but when that drummer is Aron Mellergårdh and that bassist is Henrik Linder , there's the added bonus of ridiculously ripping fills and breakdowns everywhere you look. It doesn't hurt when singer Jonah Nilsson is a seasoned pro with a four octave range, either.
DL erupted on the scene as "that YouTube band who reharmonizes Justin Bieber and Britney Spears songs", but that was a marketing gimmick. They're actually a lot more like Earth Wind and Fire, Stevie Wonder, and Chick Corea's Elektrik Band (in their heyday). There are even a few Weather Report-like moments, all whizzing over the heads of 90% of the people who will hear them. :)
Dirty Loops was marketed as the bridge between fusion and pop. That's true in as much as these are pop songs performed by ace musicians with screaming chops. Pop music says "don't overplay; always stay simple and repeat the same thing forever or you'll lose the people". Fusion says, "go go go; explore explore explore and never look back". Dirty Loops certainly get repetitive, sometimes annoyingly so, but they also temper the repetition with a ton of syncopation and improvisation hitherto unheard of in synth-pop.
There are a few duds to exclude from your playlist: "Sexy Girls", despite the rhythm section badassery, is pretty awful as a song, as is "Die For You". For these to pieces of dreck to NOT offset my opinion of the album as a whole, the rest of it must be pretty wicked. It is. When they get the balance just right, such as on "Hit Me", "Sayonara Love", "Roller Coaster", "Lost In You", or the abso-slamming "The Way She Walks", it is awesome to behold.
"A Dotted Line" opens with Sean Watkins, alone, strumming a slow, restrained, gospel-inflected country riff. Chris Thile doesn't start singing for another ten seconds. He doesn't touch his mandolin until just past 30 seconds in. Fifteen seconds after he does, Sara Watkins' violin creeps in just before Mark Schatz thrums a short bass walk into the first chorus. Only then do we get the payoff: the two Watkins siblings and Thile raising their voices in brilliant harmony.
Not for nothing, but that takes forty-seven seconds to happen. That's no barn-burner, no foot-stomper, no head-nodder. Nickel Creek listened to you; they heard your near-decade of pleading for them to PLEASE get back together and make another album. They did, but they've all done some growing up, so you don't get to just crank it up and do a merry little two-step right away. You still have to listen. At least that's what I got out of it. :)
When last we left these three, N.C. was Thile's commercial outlet for songs he wanted heard, so he was the one pushing the musical envelope. Nowadays he's got Punch Brothers, where he gets to be as avant and weird as he wants, and two out of three of the songs he brought to this record sound relatively subdued. If you're the sort of listener who never got excited by Punch Brothers, you may see this as a positive, but regardless: this time the coolest moments belong to Sean, and they're downright country. His "Christmas Eve" is flat out stellar, and "21st of May" is hysterical in the driest way possible.
Half of what made Nickel Creek awesome was their amazing instrumental prowess. Mixed into their brilliant vocal numbers have always been brilliant progressive bluegrass tunes. There are two on this collection, "Elsie" and "Elephant In The Corn". The latter is killer, with each member (plus guest bassist Edgar Mayer) letting loose like in the days of old. The former is... well, again; not bad, but very safe. It's pleasant and all, but it's not what I perceive this band as having found as its strength.
Unexpected highlight: "Hayloft", a cover of a tune by a Canadian band called Mother Mother. It's fun, groovy, and better than the original. It also features guest drums from Matt Chamberlain, which is hard to top.
They had nothing to prove. They could have completely phoned it in for this record and it still would have been wildly successful. They didn't do that. Yes, this record feels safer than their earlier work, but they're all adults now, it's still better than 90% of the music being released, and frankly, we'll take what we can get.
This is what we call a "sleeper" — a piece of art that few people talk about, yet those who DO speak of it utter only effusive praise. Even the most culturally attuned people can miss out on a sleeper, only to discover it a year or more later, always with the indignant cry of, "Why didn't I KNOW about this???"
Oberst has always been an interesting artist. He's never shied away from any particular style. His work as Bright Eyes helped define indie rock, but also ventured into synth pop, emo, folk, and country. "Upside Down Mountain" continues his study in the juxtaposition of styles. At times it seems he's channeling Paul Simon, Willie Nelson, even Harry Belafonte. But no matter what genre he's inhabiting, his nasal, somehow-endearing-but-oh-so-everyman vocals always stick out conspicuously. When he was younger, it wasn't by design; he just couldn't sing very well. Nowadays though, his deliberate delivery is his calling card, and now that he CAN sing (and he really can; I'll call him the most improved vocalist in contemporary music) he uses it to great effect all over this record.
Oberst has also always been a lyricist's lyricist. If the compositional strength of this record was as consistent as the words he utters, this album would have been much higher up on the list. Not a song goes by that he doesn't lay down something utterly profound, and this carries the first third of the record and makes for a wry and engaging experience. I had to get rid of my teaser list of "great lyric quotes from Upside Down Mountain" because it was making this entry twice as long as the rest of them. No lie: effortlessly great lyrics here. And yet, the record bogs down in the middle tracks; you may miss his excellent writing and phrasing due to the pedantic chord progressions and arrangements. By the end, he's gathered steam again, but only the faithful will make it that far.
For those who don't mind digging, this is a goldmine of insight about family, life, and love. 'Cliff's Notes listeners' need not apply.
Let's talk about synthesizers. Keyboards. They've never been more prevalent in popular music, and yet nobody can play them. Sure; there are PIANISTS aplenty, and there are so many "ambient artists" I could vomit. In most genres, listeners respond to well-orchestrated arrangements of keyboards, and yet it's rare to find an artist who can command the instrument in the orchestral context without being overly cheesy or boring. Consider that such an artist could also be an excellent singer with command of a beautiful, unique voice, and you've got the makings of a superstar.
But Imogen Heap was never going to do the superstar thing; it's way beneath her. She's used the freedom granted by her artistic success to do things like engineering gloves that manipulate sound so that just by gesturing, she's creating music (the results can be heard here on "Me, the Machine"). This is not someone who winks at the camera for a diet soft drink commercial.
This album, created over a three-year period through a conversational process with her fans, is a labor of love. It features half a dozen songs that would have helped push any of her previous releases up the charts, but that wasn't her goal. A song like "Entanglement" finds Heap at her peak, bringing sensuality and subtlety to electronic music. "Lifeline", "Me, the Machine", and "Run-Time" pick up right where she left off on the Grammy-winning "Ellipse". But for every song with mass appeal, there are more challenging tracks like "Cycle Song" or "Climb To Sakteng" (completely instrumental, and written for a documentary about Bhutan).
If you packed your attention span, this is a journey you might get a lot out of. Just think of the pop songs as the icing on the cake... and then enjoy the cake.
This album ruined me. I've had all year to let the effects wear off through repeated listening, and its power is still there. This collection of songs is actually, you might say, a "cast recording" from an off-Broadway one-woman show that Brooke performed for the better part of this year. The subject of the performance is her relationship with her mother, who she moved to New York to care for after a diagnosis of Alzheimer's, and about reconciling her feelings about losing her mother, first to dementia, and then altogether.
The songs are a beautiful tribute, recounting the woman she grew up knowing. Some are from her memories; some deal with more recent history, and with the feeling of losing a loved one when they're not really gone. I've never felt this way in my personal life… but I'd swear I have when I hear Brooke tell this story.
The strongest songs open and close the set. "Are You Getting This Down" is phenomenal. Then, eight songs later, a trifecta of tear-wrenching, palpable bittersweet punches you in the heart three times in a row to close it out: "Time", "Mom's Song", "Superhero". I defy non-sociopaths to take in a minimum of those four songs from this collection and not weep. You can't; it's just going to happen. So why glorify songs that remind us of pain? Because you can't experience this kind of pain without having experienced an equal measure of love, and love like this is always worth celebrating.
10.
Animals As Leaders - The Joy of Motion
Mostly progressive metal, but with many extended fits that could be described as jazz-fusion-guitar-with-rock-drumming, this album reminds me how great each genre can be when nobody
'
s singing. It also reminds me that the main differences between
prog-metal and fusion are whether the tonality of the song is major or minor, and whether the switch on the guitarist's distortion pedal is off or on. On this record, that point is articulated clearly on "Para Mexer", which, aside from the drums, appears to be performed entirely on nylon string guitars, though it is obviously a heavy metal opus.
Though I gravitate more towards the band's recent forays into fusion and groove ("Physical Education" is my JAM, and
"Another Year" is my "runner-up to my JAM

"
), this record has done wonders for keeping my rekindled appreciation for heavy music alive and well.
HONORABLE MENTION: Weird Al Yankovic - "Mandatory Fun"
The master of parody back at the top of his game. Give it up for the best return-to-form of the year. I still can't listen to "Foil", "Word Crimes", or "Handy" (the latter two being far better than the originals) without a big old el-oh-el.
SURPRISED BY:
-How quickly the U2 record wore off on me.
When I first listened, I was quite taken by it; I really remember that being true. But I've been duped before. Listening over time, these songs lost their novelty so quickly… Everything that sounded alluring about them at first just came across as trite. I don't know what happened, but I CANNOT remember why I thought this was so good at first. Worrisome… both for myself, and for U2.
-Kimbra.
After her fantastic debut, I was sure I would love anything she ever did. After this year's release, I wonder if it was really her I was swooning over… or if it was her producers (perhaps

François Tétaz or Mark Landon). I'll certainly give her another shot, but "The Golden Echo" was overreaching, disjointed, and had the unfortunate tendency to only offer hooks if it could slather them in pandering cliche.

(Notable exception: "Love In High Places" — if only the whole record had taken this direction… Damn damn damn.)
LOOKING FORWARD TO:
...and if that video for
"The Eye"
is any indicator of the whole record, the new
Brandi Carlile
(March 3) is going to
slay
.